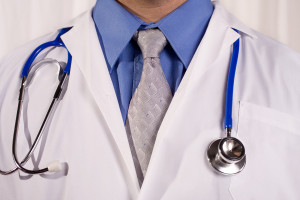 Consider the two following scenarios and decide who ultimately gets the better rate when it comes to renewing their medical office lease:
Scenario 1: Doctor A's lease is about to expire in 3 months and their landlord contacts them to renew the lease. The Landlord provides them with a renewal rate and after a couple emails and phone calls back and forth, they settle on a renewal rate and term that both seem to be happy with. It's not much more than they have been paying for the past few years and maybe even a little less, if the physician is lucky.
Scenario 2:
Doctor B's lease in the same building is not due to expire for another 8 months and decides to engage a real estate broker who focuses on medical office space in the area. The broker reviews and evaluates their current lease and searches the market for competitive space to evaluate other options. Even though there may be no intent to relocate, the broker gets two other outside landlords to provide competitive bids. The broker then contacts the current landlord to discuss renewal terms and using knowledge of the local healthcare real estate market, specifice needs of physicians and the competitive bids from landlords eager to fill vacant space, negotiates a renewal term and rate for Physician B. All the while, Physician B if focusing on serving his/her patients, running their practice and the fee for their qualified healthcare real estate broker is being paid by their landlord.
You decide……..
About CNK Realty:
CNK Realty is a full service provider of healthcare real estate solutions. We work with physicians, hospital systems, multi-specialty groups, ACO's and investors in medical real estate throughout the West Coast of Florida. Our primary lines of service are to healthcare providers looking to lease or purchase medical office space in Sarasota, Bradenton, Lakewood Ranch, Venice and surrounding areas, as well as professionally representing the leasing of medical office buildings. Additionally, CNK Realty offers professional property management services in Sarasota, Bradenton and Venice.
If you are a physician, hospital, medical group or investor involved in healthcare real estate and are looking to for a professional medical office broker to assist you in your lease, acquisition, sale or management of your property, please contact us at (941) 741-9600 or visit us at www.cnkrealty.com to discuss your medical office needs.