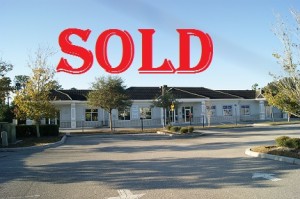 CNK Realty is proud to announce the sale of the Ranch Lake Office Center, located at 8640 State Road 70 East. The predominantly medical building is 12,468 square feet and is occupied by an ear, nose and throat group, a large dental practice and one vacancy. CNK Realty represented the owner in the transaction which closed in just over 60 days and was listed for just over 90 days prior to the date the contract was executed.
About CNK Realty:
CNK Realty is a full service provider of healthcare real estate solutions. We work with physicians, hospital systems, multi-specialty groups, ACO's and investors in medical real estate throughout the West Coast of Florida. Our primary lines of service are to healthcare providers looking to lease or purchase medical office space in Sarasota, Bradenton, Lakewood Ranch, Venice and surrounding areas, as well as professionally representing the leasing of medical office buildings. Additionally, CNK Realty offers professional property management services in Sarasota, Bradenton and Venice.
If you are a physician, hospital, medical group or investor involved in healthcare real estate and are looking to for a professional medical office broker to assist you in your lease, acquisition, sale or management of your property, please contact us at (941) 741-9600 or visit us at www.cnkrealty.com to discuss your medical office needs.