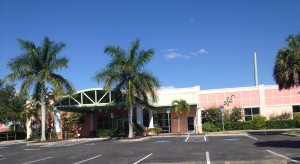 CNK Realty is pleased to announce that it has successfully facilitated the sale of the Manatee Surgical Center located at 601 Manatee Avenue West in Bradenton Florida. The property sold to a partnership directed by Caddis Partners, LLC for $5.46 million. The Manatee Surgical Center consists of approximately 13,250 square feet and has been owned and operated as a multi-specialty surgery center by a group of local independent physicians since it was constructed in 1999. There is a long term lease in place to a partnership comprised of AmSurg and the same physicians which monetized the real estate. AmSurg currently operates over 235 outpatient surgery centers across the United States in partnerships with over 1,800 physicians.
About CNK Realty:
Ken Hughes of CNK Realty was the only broker involved in facilitating the sale. CNK Realty is a full service provider of healthcare real estate solutions which focuses on working with physicians, hospital systems, multi-specialty groups, ACO's and investors in medical real estate throughout the West Coast of Florida. Our primary lines of service are to healthcare providers and investors looking to lease, acquire or monetize medical office space in the region. For additional information, please visit www.CNKRealty.com or call (941) 741-9600.
About Caddis:
Caddis Partners, LLC is a Dallas‐based real estate development, management and investment firm focused exclusively on healthcare real estate. The firm is comprised of experienced real estate professionals across various disciplines that provide clients with expertise in development, acquisitions, financing, construction management, leasing, tenant representation, property management and accounting. Since its inception, Caddis has developed or acquired 2 million square feet of medical assets valued at over $500 million.