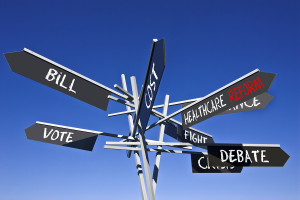 2016 continued to be a busy year for healthcare real estate and 2017 looks to remain on the same path.  In our area of Sarasota/Bradenton we have seen two hospitals preliminarily approved for Venice, Sarasota Memorial has almost completed construction of their new rehab center, Doctors Hospital has begun construction of a free standing ER in Lakewood Ranch and local hospitals are continually expanding services.
Here at CNK Realty we have been actively assisting our healthcare clients in their expansions, lease renewals, property acquisitions and sale-leaseback of their medical office space.  The sale-leaseback market in particular has been robust with activity from investors looking to purchase medical office buildings, which are typically the most stable investment in their portfolio.  CAP rates have remained relatively stable for these types of assets depending on the size and lease terms of the building.  Looking at larger (40,000 SF+), multi tenant buildings with longer term leases (10+ years), CAP rates have continued to remain in the 6% range.  
There is also an active market for smaller buildings as small as 3,000 SF from local investors looking for properties leased to physicians.  These are typically physicians which own their building where their practice is located and looking to monetize their investment while they are still actively practicing.  Rather than wait for retirement in 5-10 years and sell the building as vacant, the price achieved today is typically considerably higher than selling vacant space.   CAP rates for these transactions are slightly higher due to the smaller size and typically shorter term of the lease. 
If you own medical office space anywhere in SW Florida and would like to discuss valuation of your property, please give us a call or email us today. CNK Realty is also actively representing medical practices looking to relocate and expand their presence through either leasing or acquiring medical office space.  Contact us to discuss what opportunities are available in the market to help you achieve your goals.  CNK Realty continues to remain 'Your Healthcare Real Estate Lifeline'.