Source: ValuePenguin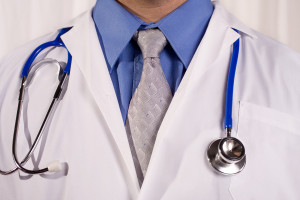 Family doctors and general practitioners are the backbone of our healthcare system. These doctors diagnose, treat, and medicate common ailments in their patients, and are often the first line of defense against medical problems. They serve as gatekeepers of our health, and refer us to specialists when more attention is needed. With healthcare becoming more and more complex, the need for primary care physicians has grown.
ValuePenguin has gathered and analyzed data on the best cities for doctors to practice in. Using a combination of factors from salaries, the employment concentration of the profession, and cost of living, we've developed from approximately 300 cities a list of the Top Best Cities for Doctors. Our methodology and sources for determining the best cities are after the table.
Read the full article HERE
About CNK Realty
CNK Realty is a full service provider of healthcare real estate solutions. We work with physicians, hospital systems, multi-specialty groups, ACO's and investors in medical real estate throughout the West Coast of Florida. Our primary lines of service are to healthcare providers looking to lease or purchase medical office space in Sarasota, Bradenton, Lakewood Ranch, Venice and surrounding areas, as well as professionally representing the leasing of medical office buildings. Additionally, CNK Realty also offers professional property management services in Sarasota, Bradenton and Venice.
If you are a physician, hospital, medical group or investor in healthcare real estate and are looking to for a professional medical office broker to assist you in your lease, acquisition, sale or management of your property, please contact us at (941) 741-9600 or visit us at www.cnkrealty.com to discuss your medical office needs.