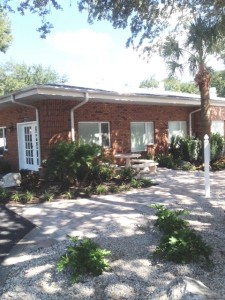 CNK Realty is proud to represent the available medical space at the Pointe West Medical Centre, which is located adjacent to Blake Medical Center campus in West Bradenton. The building is undergoing extensive exterior renovations to the parking lot, landscaping and common areas.
Currently there is 4,315 square feet available which can be easily divided into two suites of 2,777 sf and 1,538 sf. The ownership understands that each physician has different needs and is willing to provide a tenant improvement allowance to assist the next tenant in designing and building a space which fits their exact requirements.
To view additional information on this property, click HERE to go to the LoopNet page where you can view the property brochure. We welcome the opportunity to walk you through this space and answer any additional questions you may have.
About CNK Realty
CNK Realty is a full service provider of healthcare real estate solutions. We work with physicians, hospital systems, multi-specialty groups, ACO's and investors in medical real estate throughout the West Coast of Florida. Our primary lines of service are to healthcare providers looking to lease or purchase medical office space in Sarasota, Bradenton, Lakewood Ranch, Venice and surrounding areas, as well as professionally representing the leasing of medical office buildings. Additionally, CNK Realty also offers professional property management services in Sarasota, Bradenton and Venice.
If you are a physician, hospital, medical group or investor in healthcare real estate and are looking to for a professional medical office broker to assist you in your lease, acquisition, sale or management of your property, please contact us at (941) 741-9600 or visit us at www.cnkrealty.com to discuss your medical office needs.