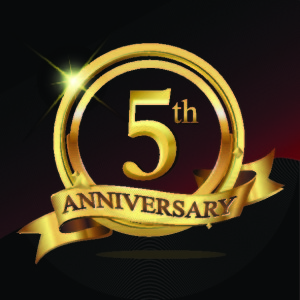 CNK Realty is excited to celebrate our five year anniversary this month! CNK Realty, LLC is one of the regions only commercial real estate brokerage firms focused exclusively on the needs of healthcare clients along the West Coast of Florida. Formed by Ken Hughes, with over 20 years of experience in commercial real estate brokerage, CNK Realty is proud to have been successfully representing healthcare clients along the West Coast of Florida in locating medical office space for lease or purchase, as well as investment opportunities in healthcare real estate.
Since our inception, we have had the pleasure in working with a vast array of healthcare clients. Some of the specialties we are proud to have had the opportunity to represent in leasing or purchasing medical space are:
Dermatology – Cardiovascular – Cancer Specialists – MRI – OB/GYN – Plastic Surgery – Pediatrics – Family Practice – Orthopedic – Rheumatology – Oral Surgery – Surgery Centers – Dental – Nephrology – Pain Management – Internal Medicine – And many others………
Additionally, CNK Realty is honored to have represented numerous clients in the sale of their medical office space, ranging from one of Sarasota's largest medical office buildings located on the campus of Doctor's Hospital, to the sale of individual practitioner's medical office condominiums.
CNK Realty is also honored to have represented some of the regions finest medical office buildings for lease. Currently we are representing the largest medical office building being constructed in the rapidly growing Lakewood Ranch market. The HealthPark at Lakewood Ranch will be a first class medical office building located within the C.O.R.E. development at the intersection of SR 70 and Lakewood Ranch Boulevard.
We thank all of our clients we have had the opportunity to represent over these past five years, the physicians we are currently representing and look forward to continued and new relationships in assisting healthcare providers and investors with their real estate needs. To discuss any of your medical office needs in leasing, sale or acquisition, we welcome the opportunity to discuss our services with you in person. Please feel free to reach us at (941) 741-9600. Our website is www.CNKRealty.com and you can reach Ken Hughes via email at Khughes@CNKRealty.com.