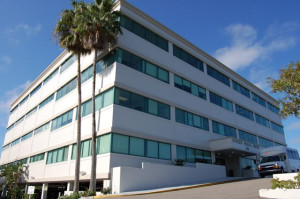 CNK Realty is pleased to announce that it has been selected to represent the Riverside Medical Center located at 300 Riverside Drive in Bradenton. The Riverside Medical Center has recently been renovated with outstanding common area finishes and offers suites from 500 square feet up to 6,700 square feet. This 57,000 square foot MOB offers covered parking, on site deli, nightly janitorial, outstanding views of the Manatee River and is adjacent to Manatee Memorial Hospital. Please give us a call today to schedule a tour of the property to find the space that will fit the needs of your practice.
About CNK Realty
CNK Realty is a full service provider of healthcare real estate solutions. We work with physicians, hospital systems, multi-specialty groups, ACO's and investors in medical real estate throughout the West Coast of Florida. Our primary lines of service are to healthcare providers looking to lease or purchase medical office space in Sarasota, Bradenton, Lakewood Ranch, Venice and surrounding areas, as well as professionally representing the leasing of medical office buildings. Additionally, CNK Realty also offers professional property management services in Sarasota, Bradenton and Venice.
If you are a physician, hospital, medical group or investor in healthcare real estate and are looking to for a professional medical office broker to assist you in your lease, acquisition, sale or management of your property, please contact us at (941) 741-9600 or visit us at www.cnkrealty.com to discuss your medical office needs.