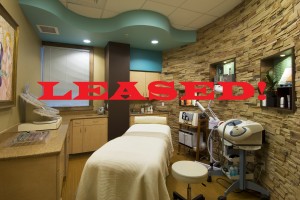 CNK Realty is pleased to have leased the medical offices which are owned by Dr's Joshua and Andrea Kreithen located on the campus of the Lakewood Ranch Medical Center.  The offices previously were used for their plastic surgery and primary care practices and will now be home to the Lakewood Ranch office of Askins and Miller Orthopedics.  The space is 3,300 square feet and arguably the highest quality medical office space in the area.  It is Green Certified and features stone accent walls, cork flooring, exposed wood supports and a waterfall.  Earlier in the year, Dr. Joshua Kreithen merged his plastic surgery practice with Dr. David Holcomb to form Holcomb-Kreithen Plastic Surgery and MedSpa located in Downtown Sarasota.
CNK Realty is pleased to have worked with both practices in this lease.
About CNK Realty: 
CNK Realty is a full service provider of healthcare real estate solutions. We work with physicians, hospital systems, multi-specialty groups, ACO's and investors in medical real estate throughout the West Coast of Florida. Our primary lines of service are to healthcare providers looking to lease or purchase medical office space in Sarasota, Bradenton, Lakewood Ranch, Venice and surrounding areas, as well as professionally representing the leasing of medical office buildings. Additionally, CNK Realty also offers professional property management services in Sarasota, Bradenton and Venice.
If you are a physician, hospital, medical group or investor in healthcare real estate and are looking to for a professional medical office broker to assist you in your lease, acquisition, sale or management of your property, please contact us at (941) 741-9600 or visit us at www.cnkrealty.com to discuss your medical office needs.